Driver from police chase busted for meth, weed
Charges connected to low-speed pursuit in November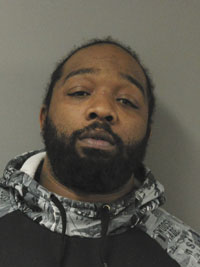 The Fort Dodge motorist who led police on a low-speed, mid-day pursuit in November has been charged with possession of a substantial quantity of drugs recovered from the incident after a month-long investigation.
Morquett Jackson, 34, was arrested by Fort Dodge police on outstanding warrants Wednesday during a traffic stop. He's charged with possession of methamphetamine and marijuana with intent to deliver, a Class B and Class D felony, respectively. Police recovered 86 grams of meth (about 3 ounces) and 14 grams of marijuana, according to a criminal complaint.
Jackson is also charged with failure to affix tax stamps, a Class D felony.
Police said in the complaint that a total of $13,000 cash was found on Jackson's person, in his wallet and in an area where he attempted to hide some while fleeing on foot during the November pursuit. Jackson allegedly fled from Fort Dodge officers during a traffic stop in the 100 block of South 12th Street, prompted by a seatbelt violation, when the traffic stop started to turn into a narcotics investigation.
Officers circled a four block area from Central Avenue to 12th Street, eventually pursuing Jackson and a passenger on foot in November. Police allege the passenger, Johnnie Jackson Jr., 56, was in possession of the drugs.
Jackson is held in Webster County Jail on a collective $35,000 bond. A preliminary hearing on the charges is scheduled for Jan. 17.